SEARCH ENGINE OPTIMIZATION (SEO)
SEO, what does that acronym mean to you? For the majority, it is the same as looking at Greek. SEO is the acronym for Search Engine Optimization.  Search Engine Optimization is the method of purposefully making changes to a website to positively change the visibility in a search engine's un-paid, organic search results. 70% of all clicks, when a search is performed, are in this area.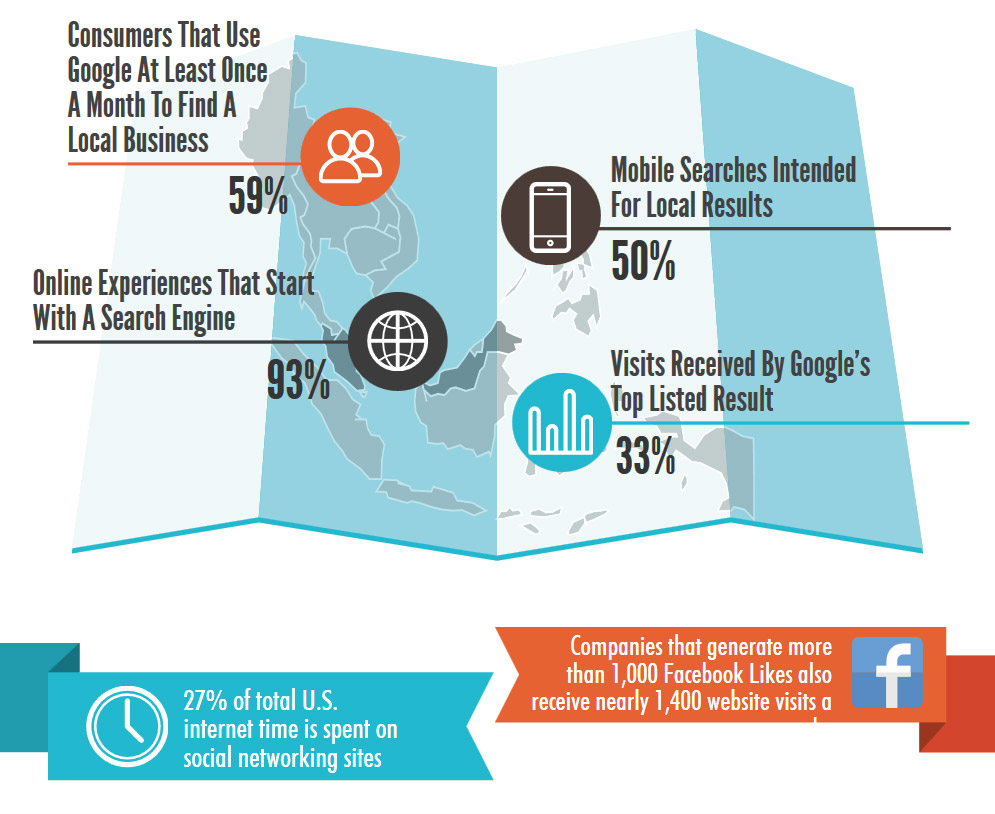 When search engine optimization is mentioned, the first thing people think of is keywords. We have been conditioned to think that keywords are the focus of SEO.  Thus, they want to target specific keywords they deem important and want to focus their energies on them to maximize visibility for potential customers. Keywords are a big part of SEO but are not the end all. Keywords are a good measurement tool and traceable.
We know that if your visible that's one thing, but if your phone is not ringing or business is not coming through the door, then what good is it? We understand the bottom line is profit and ROI. Our first objective is to determine what is important to you. Are you focused on branding or lead generation? Your answer to that simple question tells us what we need to do next.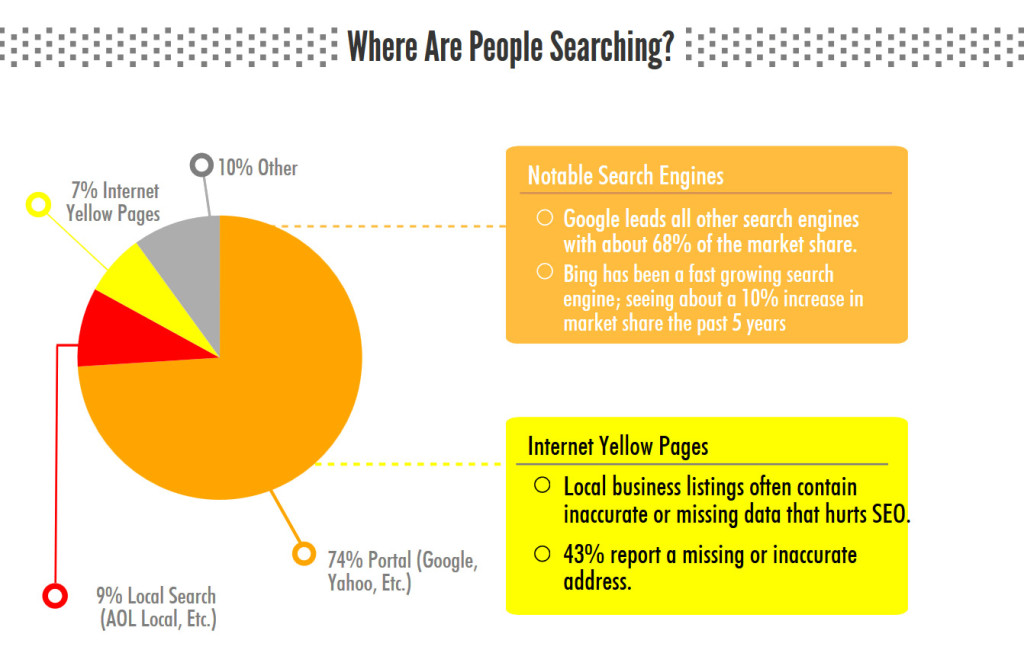 The name of the game in SEO now is content. What that means is your content informative, engaging, relative, and fresh. All of these have bearing on your SEO. Fresh, engaging content is ranked higher than boring, stagnant content.
When IMI optimizes a site, we consider many different criteria to determine whether a site is fully optimized or not.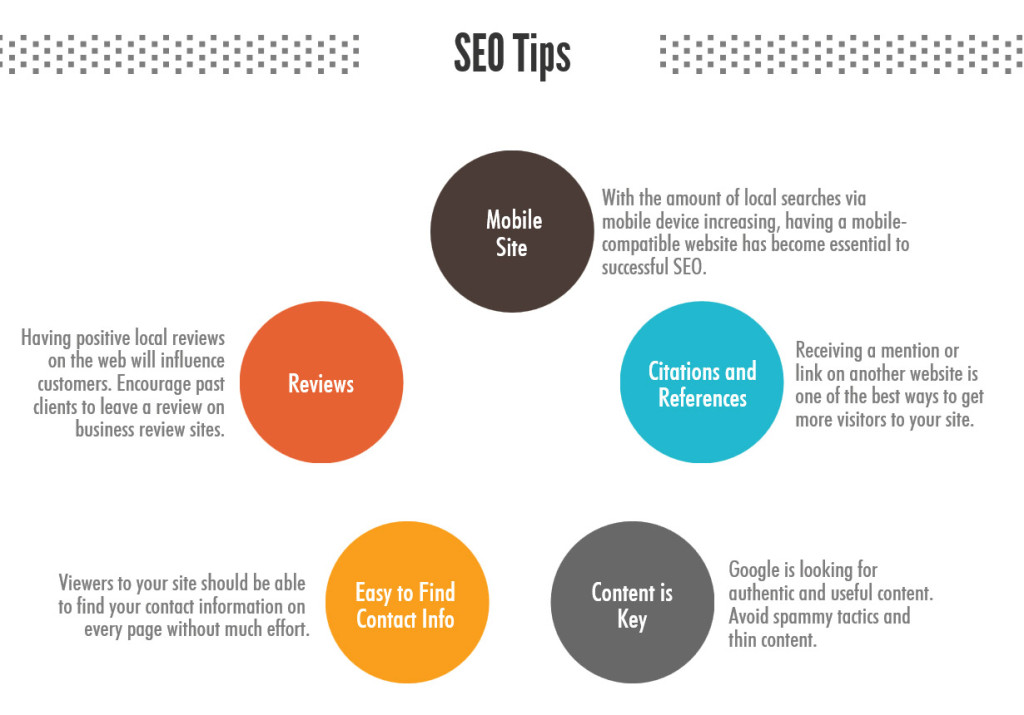 KEYWORDS
First, we look at keywords. We want to know how your site is currently performing for the keywords you deem important. If not previously optimized, then we start from scratch. Our process of keyword determination is very thorough and meticulous. We feel that good research now pays off in the long run. Keyword strategies are based on type of keywords (national, local, or combinations), number of keywords, and feasibility of achievement within market forces.
TRAFFIC
Second, we look at your traffic. We monitor your analytics to determine if your rankings are driving traffic and where your traffic is coming from. Our experienced team can determine if changes are needed. This task has proven more difficult recently due to Google's new keyword data encrypting. It is vital to monitor organic search over time to determine the effectiveness of the keyword selections to drive potential clients to the website.
RESPONSIVE DESIGN
Google loves Responsive Design. Responsive design is focused on making your site work equally well on desktop computers, tablets and mobile devices. Google is not giving extra weight for SEO when a site is built in a responsive design format. A positive is people visiting your website on a mobile device or tablet is much more likely to become paying customers, or engage with your company.
WEBSITE ENGAGEMENT / USER EXPERIENCE:
Website engagement and user experience basically come down to one question, do visitors to your site spend time on your site or leave quickly? Analytics allows us to look at certain statistics and determine if changes are needed. High bounce rates are ok if your phone is ringing but bad if not. We look at how much time visitors stay on your site and how many pages they visit. We want to know every step of their visit so we can determine why they might not have chosen to contact the site owner.

Google is the 900 lb Gorilla in the Room. For the majority of the digital world, as goes Google so goes the other search engines. Yes, we care about the rules and regulations set forth by Google's Algorithm. However, we also are concern with the potential customer. If the visitor is not enticed or moved to make a purchase or pick up the phone, then all the rankings in the world mean nothing.
Need Web Design, SEO solution, or a Marketing Strategy?